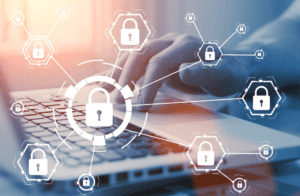 With escalating hostilities in the Ukraine and Russia's propensity for cyber attacks, now might be a good time to review your cyber security.  According to the BBC there have already been a number of Denial of Service attacks on Ukraine by Russia and it isn't just limited to Ukraine.  According to the Financial Times "the conflict in Ukraine presents perhaps the most acute cyber risk U.S. and western corporations have ever faced. Invasion by Russia would lead to the most comprehensive and dramatic sanctions ever imposed on Russia, which views such measures as economic warfare. Russia will not stand by, but will instead respond asymmetrically using its considerable cyber capability."
To help our clients during these troubling times we have reduced the cost of our Cyber Security Review.  This will give you piece of mind knowing that your infrastructure is secure and there will be no down time leading to loss of business.
What does a Cyber Security Review include?
A review of all your devices this will ensure all software updates for windows and/or phones are applied along with any 3rd party software
Ensure network devices are up to date & secured
Create a topology of the infrastructure of the devices and network
Software audit to map key business software and create a master image for new devices moving forward
Perform a basic network vulnerability scan
Produce a report of action taken on the day and best practice recommendations moving forward
Call us now to book your Cyber Security Review 01604 261655.