Cyberthreats are becoming increasingly common and can be harmful to any business. Small businesses tend to think they are too small to be worth attacking but sometimes, that makes them an easier target. In fact, recent trends show that cyber-attacks on small businesses are increasing.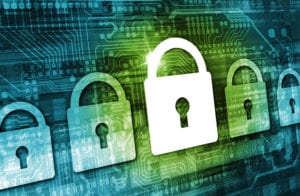 Any business that holds data; phone numbers, billing addresses, credit card details are at risk. Hackers may even use their access to your network as a steppingstone into the networks of other companies whose supply you or partner with you, putting them at risk, too.
It's time for small businesses to take the threats seriously and find out more about how you can protect your business from cyberthreats.
Top tips for protecting your business
Antivirus Software – This can protect your devices from viruses, spyware, ransomware and phishing scams. Also, technology that helps you clean computers as needed and resets them to their pre-infected state.
Control Permissions – Not every person in your business needs access to critical files or information. Introduce user roles and permissions; a user role has a built-in set of permissions specific to job titles. More importantly, when someone leaves, revoke all access, immediately.
Data Back-ups – Losing your data could close the doors to your business. Would it harm your business if you lost a day's worth of data? Or an hour? Once you identify the frequency, you can also identify how you want it backed up and the method. Consider having a back-up option, off-site, too. Even if you have cloud solutions such as Office 365, do not automatically assume that they are being backed up, either.
Educate your team – Not all threats are external, employees are one of the highest causes for breaches. The breach could be caused by someone intentionally trying to cause harm to the business network out of spite or unintentionally. Some of these breaches you cannot necessarily prepare for, but you can educate your team on how to identify cyberthreats and for those found to be malicious intent.
Go Cloud – Cloud providers like Microsoft have done the hard work of ensuring their product is as secure as it can be for their customers. Unlike when you buy software as a one-time download, cloud solutions are constantly updated by the providers. (N.B. As long as you don't forget to activate updates, of course).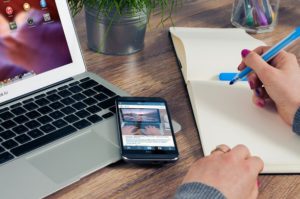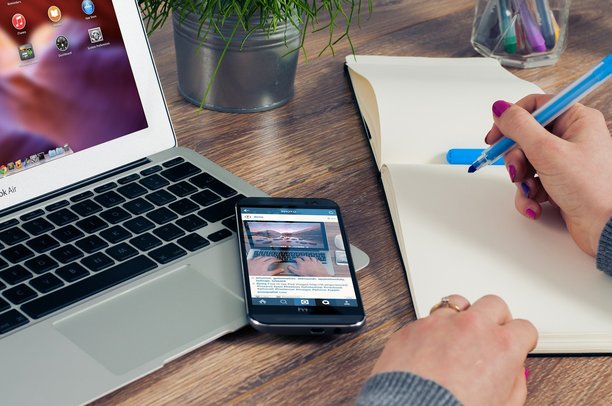 Security Measures for Mobiles – Regardless of whether you supplied business mobiles or allow your staff to use their own for business use, they are an entry point to your business network. You need to ensure you have security measure in place for them. We recommend using a Mobile Device Manager (MDM) which is software that allows IT administrators to control, secure and enforce policies on smartphones, tablets and other endpoints.
Systems and Processes Risk Assessment – Look at your IT systems and process with a critical eye to see if you can identify any possible breaches could occur, better yet, get an external IT company to review them as sometimes it's better to be on the outside, looking in to see any possible issues.
Secure your Wireless networks – Cyber criminals often obtain access to your IT system by exploiting any security weaknesses in your wireless networks. Ensure you are managing your Preferred Network List (PNL) and using a Virtual Private Network (VPN.)
System Updates – Ensure that your systems remain at optimum performance and secure by carrying out updates. Don't ignore notifications to update as the latest update could be the one to fix any security flaws that the provider has found. Not doing so puts you at risk from opportunists who have discovered these weaknesses and wish to exploit them.
How can we help?
We have a range of Cybersecurity Solutions to suit small businesses. We would be delighted to speak with you to match up the best options for your business and budget:
Backup and Recovery – we can help you decide on a data back-up and recovery solution and      implement it.
Cyber Essentials – we can take you through the Government-backed, industry-supported scheme which helps to define a set of security controls and clear guidance on the basics of cyber security. Once completed, you are awarded a certificate which showcases that you are proactive against cyber-attacks.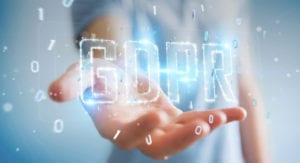 GDPR Compliance – we will ensure that you are in full GDPR compliance when it comes to your data security.
Internet Security Solutions – we will work with you to best find the internet security solutions which will help protect your business's network.
Layered Protection is a cybersecurity system that has multiple levels of protection. The main principle of this system is prevention, detection and response.
Managed Endpoint Security – Endpoint devices such as desktops, laptops and mobiles are a point of access to your business network. When we employ managed endpoint security for you, you are in effect putting in a process to authenticate and monitor access to your network through your devices. We'll implement security policies to prevent any external or internal threats to your network.
Penetration Testing is where we simulate a cyber-attack and identify any vulnerabilities in your system.
Phishing Simulation is where we can test your business and staff's reaction to phishing email by mimicking the role of the attacker by sending realistic phishing emails to test your staff's reactions.
Ransomware Protection – we can implement security measures to protect you from ransomware (illegal malicious software)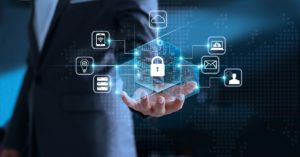 User Awareness Training – We can deliver bespoke, user awareness training to your business which has been designed to educate your team in learning the risks, identifying suspicious activity and best cybersecurity practice in highlighting the activity and protect the business.
CTA: Implement a Cybersecurity solution
Talk to our team on how we can protect your business from a cyberattack and what solutions would best fit your business.
How to respond to a Cyber Attack on your Business
Sometimes, you can have all the protections in place to protect you against a cyber attack and they still get through.
Ideally, you would have a plan in place to deal with breaches but if you don't, these are the steps you should follow.
Identify and contain the breach
Your approach may differ depending on the type of breach but first you must identify which servers, computers and systems have been compromised.
Rather than disconnecting completely, try and isolate the compromised part of your network to identify the source. Going offline will likely notify the hackers that you are aware of them.
You should, however, immediately change your passwords and install any pending security updates.
Know when you need a professional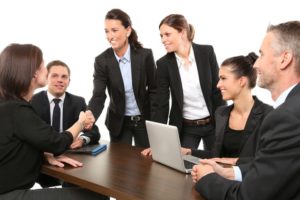 Sometimes, you just don't have the experience needed within your business to deal with a cyber threat, so although you may not ever outsource your IT, it is always best to find a company you will trust to help you through a cyberattack if the occasion calls for it.
Don't wait to bring them in, they have the experience to navigate a breach and are fresh perspective to help you identify the access point and remedy it.
Restore your systems
Once you are confident the breach has been dealt with, you need to identify when it occurred and check that your back-ups were not compromised.
Send out a notification of the breach
Unfortunately, you cannot pretend the breach did not happen as it won't be just your business that was affected.
You need to identify and notify those affected by the breach, employees, customers or any third-party suppliers. Tell them what steps are being taken to fix the issue and what measures you are putting in place to prevent any further breaches.
You will also need to notify any relevant regulators as per your legal obligation. Ensure that you have given them all the evidence they need.
Investigation
It is a good idea once the breach has been closed to attempt to identify how it happened in the first place. If it was an employee, was it intentional or not? Do they need further training? Was it an unknown device that was connected to the network? Is there a weakness in your network? Was it a system that needed updated?
Once you have investigated, you can attempt to put in measures to ensure a breach doesn't happen again via that problem.
PR Damage Control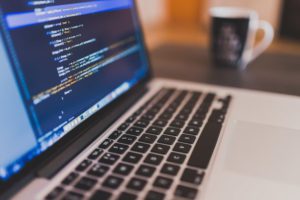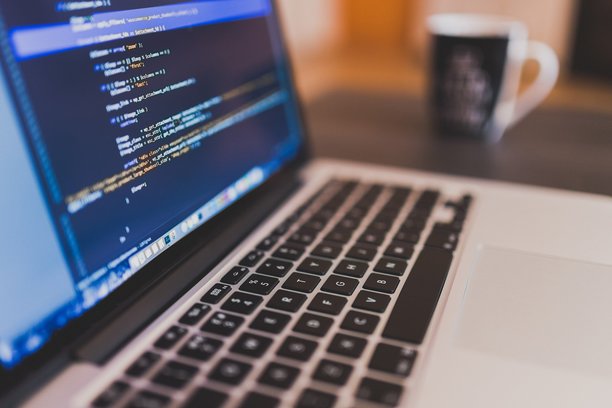 Most businesses deal with general consumers who are more likely to be subject to negativity. however, it makes good business sense to ensure you are aware of any implications to your reputation.
Not only is a good PR strategy there to help manage your reputation but in this case, it could protect you from any legalities as customers are less likely to act if they feel you have taken the breach seriously and are trying to correct the action.
Vigilance and Review
Even after a cyber attack has been dealt with, you need to remain vigilant in case another attempt is made. If you do not have a Cyber Incident Response plan in place, ensure you do now.
CTA: Need help with Cyber Security and Cyber Attacks
We have a range of cyber security solutions to help prevent cyber-attacks on businesses, but we are also experienced in dealing with cyber attacks when they occur.
Get in touch today.